Southeastern Athletics
Mark McCollum, Graduate Assistant
THOMASVILLE, Ga. – In their Sun Conference opener, the Southeastern University men's basketball team defeated Thomas University 89-69 to move to 4-0 on the season.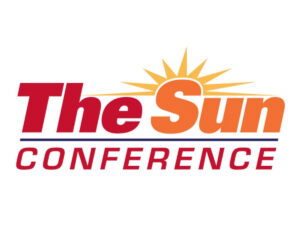 Sophomore Riley Minix and senior Isaiah Moody paced the Fire as Minix finished with his second double-double of the season with 26 points and 15 rebounds, while Moody poured in a season-high 20 points and grabbed eight rebounds.
Trailing 5-0 to start the game, the Fire outscored the Night Hawks 37-15 the rest of the half to take a 37-20 lead into halftime. Sophomore Reggie Mesidor sparked the Fire offense in the first half, leading the team in scoring with 11 points.
As a team, Southeastern shot 55.6% from the field and outrebounded Thomas 24-9 in the first half.
The Fire defense prevented Thomas from finding open looks in the first 20 minutes of action as they held the Night Hawks to just 24.2% shooting from the field. That continued in the second half with Southeastern holding Thomas to shoot only 33.8% for the game.
SEU found their rhythm on offense in the final 20 minutes of play as they scored 52 points, the most points they've scored in a half this season.
Minix and Moody did most of their damage in the second half with Minix scoring 17 points and Moody adding 14 while shooting 6-of-6 from the field.
Transfer Ralph Diaz scored all eight of his points in the second half and added six rebounds, four assists, and two steals.
Graduate center Devon Ford controlled the paint in this one as he collected four offensive rebounds which helped him score his 11 points.
The Fire (4-0, 1-0 TSC) continue TSC action on Monday with a game at Coastal Georgia set for 7:30 pm.