Webber Athletics
Ricky Baptist, Director of Sports Information
MIAMI GARDENS, Fla. – In what was the Warriors' first Sun Conference Tournament match played under current Head Coach Gretchen Hand, the Webber International University women's volleyball team fought hard, but ultimately saw its 2020 season come to an end on Friday during the quarterfinals of the annual Sun Conference Tournament. In the end, fifth-seeded Webber fell 3-2 (21-25, 25-15, 25-19, 25-27, 15-5) to fourth-seeded St. Thomas University.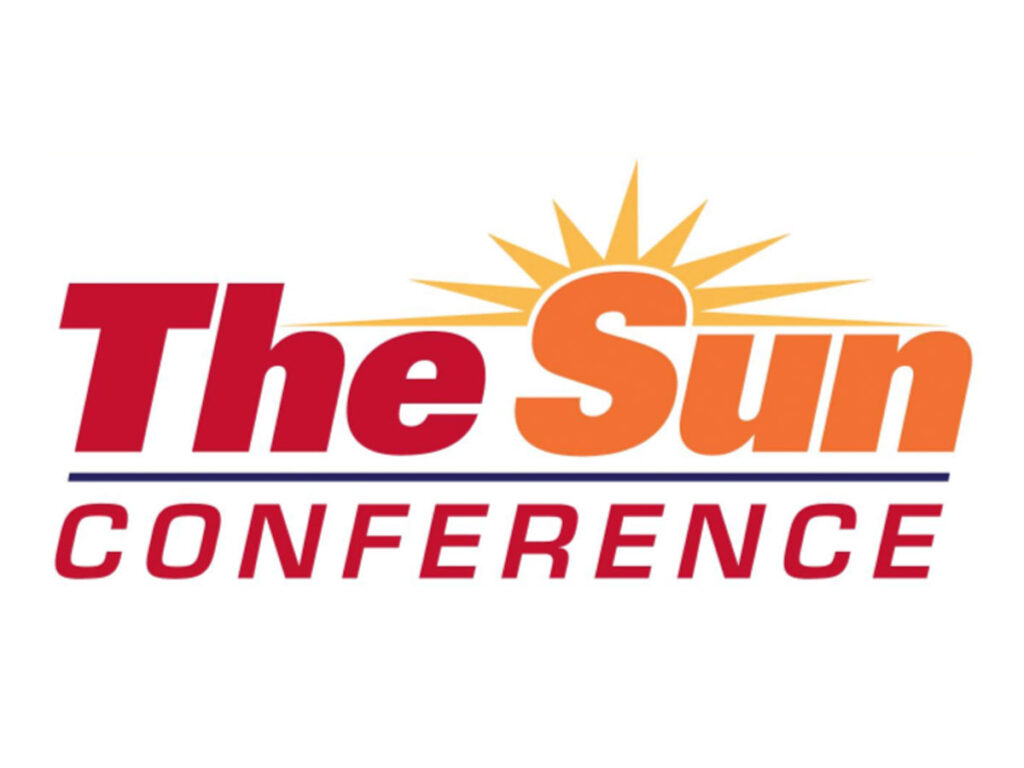 After being swept twice by the Bobcats during the regular season despite five of the six sets between the two teams finishing with a margin of five points or less, Webber came out like a new team to start the postseason, jumping out to three-point leads of 9-6 and 12-9 early in the opening set.
Then, Webber opened up its lead to eight at 19-11 following a 7-0 run featuring three service aces by Kiersten Tisdale and finishing with a kill by Nadia Reid.
However, with the Warriors up 22-14 in the first set following a triple block, St. Thomas answered back with a 6-0 run to get back within two and make it 22-20 before Amanda Vega stopped the run with a kill. Another kill by Sara Wisecrock made it 24-21 Warriors before an ace by Gabriela Lopez ended it.
In the first set alone, Reid had five kills, Vega had 10 assists, and Lopez had seven digs.
After the first-set win for Webber, St. Thomas took back the lead after winning both the second and third sets with long runs to end them.
In the second set, the Warriors got out to five-point leads of 7-2 and 10-5 before the Bobcats came back to take the lead at 13-12 thanks to an 8-2 run and then ultimately won the set on a 9-0 run.
In the third set, the two teams found themselves tied at 17-17 until four straight points by the Bobcats started a 7-2 run for St. Thomas to win the set.
With Webber trailing 22-19 in the fourth set, the Warriors scored three straight to tie the set at 22-22 on another ace by Tisdale, and then a kill by Reid made it four points in a row to give Webber the 23-22 lead. seven points later, an ace by Emily Bowen gave Webber the 27-25 win to force a fifth and final set.
Unfortunately, Webber came out flat in the last set and fell behind 12-2, and was never able to recover. St. Thomas hit .300 percent in the final set while the Warriors hit -.045 percent.
In the end, Webber put up some huge number individuals as four Warriors finished with double digits in kills as Reid led the way with 13, Burgos-Heredia had 11, and Wiserock and Koenig each had 10. Additionally, two Warriors finished with 20 or more digs as Gabriela Lopez had 27 and Reid had 21 to record the double-double.
Vega also finished with a double-double, dishing out a very impressive 41 assists while adding 10 digs.
Last but not least, Tisdale finished with five aces, and Burgos-Heredia and Koenig both had three blocks.
Webber finished its season 4-11 overall while St. Thomas reached the 10-win mark at 10-6 and will advance to the TSC semifinals.